Robert Swaney Consulting, Inc. (RSC) announced today the appointment of Glenda Russell as Chief Operating Officer.
"Glenda is a critical addition to our leadership team as RSC continues its rapid expansion of working with non-profit partners." Bob Swaney, RSC's Founder and CEO, said. "Her achievements in organizational advancement and client development make her the perfect choice for our next stage of growth and client service. As we expand our efforts helping non-profits achieve highly-productive fundraising programs, Glenda's track record in developing effective business cultures is precisely what we need."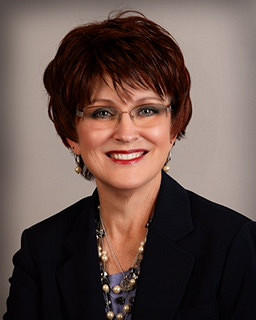 Russell will help lead the development of RSC's business structure and client services to advance the operational growth of the firm. "I have followed the remarkable achievements of RSC for several years," said Russell. "The firm's commitment to excellence, integrity and a client-first mentality is the primary driver of this success. RSC is positioned for growth and expansion and I look forward to playing a role in future successes. It's an exciting opportunity and just the type of challenge I welcome."
Russell most recently served as Regional Director for the Minneapolis-based firm, The Dolan Company, a provider of business information and professional services to legal, financial, and real estate markets, where she successfully developed vision, leadership, and accountability in markets across the United States. As Director of Development for The Dolan Company, Russell founded and designed and curriculum for the Dolan Leadership Institute. At the Indianapolis Business Journal Media Corporation, Russell was founder and publisher of Indiana Lawyer and co-founder of the Women in Law Conference.
Russell's non-profit and civic involvement includes six years of service to the Indiana Pro Bono Commission, and service on numerous boards, including CHOICE, Stanley K. Lacy Leadership Alumni Association, Hoosier State Press Association, Outrun the Sun, and St. Francis Hospice.
Russell has been recognized by the Indianapolis Bar Foundation for outstanding devotion to community projects and as Journalist of the Year by Indiana Trial Lawyers Association. She is the recipient of several awards, including the Indianapolis Bar Association President's Award, the YWCA Salute to Women on Achievement Professional Award, and the Indiana Commission for Women Torchbearer Award in Media and Communications.
# # #
About RSC: Established in 2006, Robert Swaney Consulting, Inc. (RSC) is a national provider of contributed revenue growth strategies, turnkey fundraising direct mail programs, and executive searches for arts and cultural institutions. The firm has offices in Indiana, Georgia, Michigan, Ohio, and Missouri, serving clients across the country. RSC's client list includes more than two-thirds of the Group I U.S. Orchestras.